iDMAa CONFERENCE
iDMAa Conference Co-Chairs
Brigid Maher, School of Communication, American University
William Hanff, University of District of Columbia
iDEAs Co-Chairs
Dena Eber, Bowling Green State University, Bowling Green, OH
Jon Malis, Loyola University, Baltimore, MD
iDEAs Featured Artists
Daniel Miller, (University of Iowa)
Anatol Bologan, (Texas A&M University)
Cecilia Suhr, (Miami University Ohio – Hamilton)
Yana Sakellion, (American University)
Tom Elder, (Boise State University)
iDEAs Participating Artists:
Andrew Ames, "#Selfie Buddy"
John Barber, "Remembering the Dead"
Andreas Baumgartner, "Aerials"
Susan Baus, "Looking South from West 47th Street"
Anatol Bologan, "POST-HUMAN PROTOTYPE 01, 02 & 03"
Kylos Brannon, "Forgetting Is Normal"
Shuvashis Das, "Liminal"
Bhakti Duran, "Sonic City"
Thomas Elder, "She's Not Even a Real Indian, Either"
Jiawei Gong, "Art #3"
Josh Gumiela, "Screen"
Lei Han, "Hun Dun and Wei Shi"
Allen Hirsh, "Mom's Ethereal Flowers"
Taehee Kim, "New form of life"
Michael Lake, "Bicycle Glasses""
Taekyeom Lee, "mix-and-match 0625"
Ryota Matsumoto, "Still from Cities of Inextricable Velocities"
Daniel Miller, "Gradual Slip"
Niki Nolin, "redwave, rewind"
Eugene Park, "Paper-Untitled"
Yana Sakellion, "Pereselenije, Movement I: Departure & Pereselenije, Movement IV: Assimilation"
Tiffany Sanchez, "Prey"
Cecilia Suhr, "Flame 15"
Yuanliang Sun, "The Balance of Forces"
Anna Ursyn, "Still life"
---
iDMAa Conference Schedule
Friday, OCT 6, 2017
1:00 – 5:00 pm
iDEAs Artist Load in
6:00 – 9:00 pm

OPENING RECEPTION: iDEAS Exhibition (Television Studio, UDC)
---
Saturday, OCT 7, 2017 (Windows Lounge)
9:30 – 10:00 am
Networking (Outside Windows Lounge)
10:00 – 10:15 am
Welcome Remarks by iDMAa President, Brigid Maher
10:15 – 11:30 am
Session 1:  Emerging Media, Inclusivity, Theory and Practice
Michael Geraci, (Pacific University), "Understanding and Addressing Accessibility Issues in Online Content"
Melinda White, (University of New Hampshire), "Digital Bodies: Feminist Inspirations in Digital Writing."
Kari Barber, (University of Nevada, Reno), "CHALLENGING THE CULTIVATED IMAGE OF A POSTHUMAN WAR: Digital Protest Artists Take on Military Drones"
Lauren Toler and Eman Al-Zubeidi, (Texas A&M University), "One Step: Addressing Global Issues Through an Interactive Art."
Joshua Miner, (University of Kansas), "Ecological Protocols and/in Critical Gamespace."
11:30 – 11:45 am
Coffee Break: (Outside Windows Lounge)
---
11:45 am – 1:00 pm
Session 2:  iDEAs Artist Talks
Featuring:
Daniel Miller, (University of Iowa)
Anatol Bologan, (Texas A&M University)
Cecilia Suhr, (Miami University Ohio – Hamilton)
Yana Sakellion, (American University)
Tom Elder, (Boise State University)
---
1:00 – 2:00 pm
Catered Lunch (Windows Lounge)
iDMAa Board Meeting (Television Studio)
---
2:00 – 3:30 pm
Session 3:  Immersive and Augmented Experiences
Cecilia Suhr, (Miami University), "Unveiling Augmented Reality Art's Potential for Diversity and Inclusivity"
Paul Echeverria, (Western Connecticut State University), "Cradles of Dust: The Cave Space as a Precursor to the VR Experience."
Shu-Wen Lin, (M+ Museum), "From Virtual to Reality: Dissecting Jennifer Steinkamp's Software-Based Installation"
Rene Alberto Garcia Cepeda, (Universidad de las Americas Puebla), "That Poppy: merging performance and digital media through Internet video."
Mike Wisland, (Utah Valley University), "Simplification of Vectorized Polygons."
Taekyeom Lee, (Appalachian State University), "Machine Typography: when the machine writes letters."
3:00 – 3:45 pm
Coffee Break:  (Outside Windows Lounge)
---
3:45 – 5:15 pm
Session 4:  Digital Media Now and in the Future
Diana Murphy, (Fine Arts Museums of San Francisco), "Pitfalls and Potential of Video Game Exhibition Display: greater implications of aesthetics and inclusion."
Justin Guidroz, (Mary Baldwin University), "Taming Twitter: Infusing Social Media into Live Performance."
Chris Blair, (Union University), "Institutions Aren't Interdisciplinary, People Are: An Examination of Digital Media in the Academy."
Roopa Vasudevan, (New York University Shanghai), "Bellwether: Data Art in the Age of Internet Politics"
Taekyeom Lee and Travis Donovan, (Appalachian State University), "Digital methods: the influence of digital technology on art classroom."
5:15 – 6:00 pm
Break
On your own, get to know the UDC campus
---
6:00 – 7:00 pm
Closing Night Reception (Windows Lounge)
7:00 – 8:00 pm
Keynote Speaker: Amanda Shelby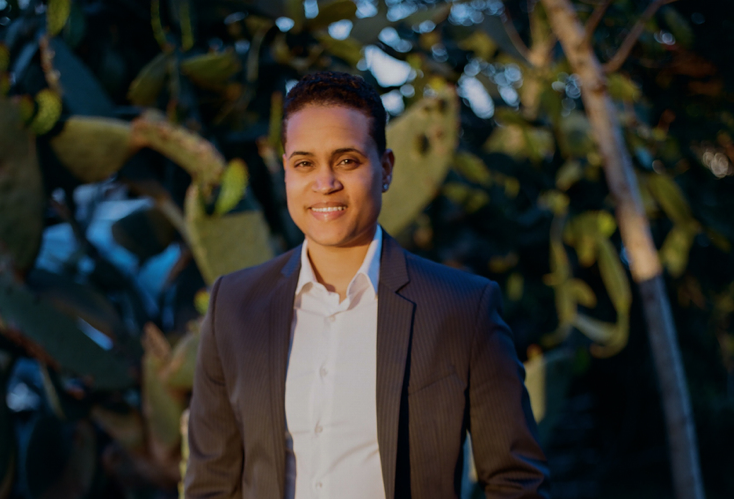 Amanda Shelby, Virtual Reality Producer specializing in a range of documentary and futuristic VR.
After a decade in broadcast entertainment, Amanda had a successful tenure as the Head of VR Production at Radiant Images, working with clients such as Facebook, Hyundai, Disney, and the Obama Administration.
Recently, Amanda launched her own VR company to work as an independent VR producer and consultant to create custom solutions for a wide range of clients. She specializes in developing new VR tools and workflow solutions that ensure the creative vision is flawlessly executed for an immersive audience experience. Amanda has also created custom formats that seamlessly include brand integration and product placement.
Whether it is exciting television documentaries or futuristic VR narratives, Amanda has a proven track record for delivering high-quality and inspiring productions.
8:00 – 9:00 pm
Networking
8:00 – 10:00 pm
Wrap iDEAS (Televisions Studio)
---
iDMAa Officers
Tom Dowd, Columbia College, Chicago, IL
Chair of the Board
Brigid Maher, American University, Washington, D.C.
President
Dena Eber, Bowling Green State University, Bowling Green, OH
President-Elect
Jeff Richie, Lebanon Valley College, Annville, PA
Treasurer
Jon Malis, Loyola University, Baltimore, MD
Secretary
Ed Mah, American University, Washington, D.C
Webmaster
iDMAa Members of the Board
Dave Beck, University of Wisconsin, Stout, Memomonie, WI
Cher Cornett, East Tennessee State University, Johnson City, TN
Davin Heckman, Winona State University, Winona, MN
Leena Jayaswal, American University, Washington, D.C.
Michael Niederman, Columbia College, Chicago, IL
Mary Pettice, Lebanon Valley College, Annville, PA
Michael Rabby, Washington State University, Pullman, WA
Yana Sakellion, American University, Washington D.C.
Scott Shamp, Florida State University, Tallahassee, FL
Peter Weishar, Florida State University, Tallahassee, FL
Toby Yoshimura, Savannah College of Art and Design, Savannah, GA